Personal project, Retail store design, Flagship store of Lazy Oaf
Lazy Oaf, Keeping it weird since 2001.

Founded in 2001, Lazy Oaf is a London-based fashion label designing street-wear for women and men, with a range of accessories that feature bold colors and graphic prints. 
Lazy Oaf drives irreverence into everything it does - creating pieces that play on a weird and warped sense of humor. The brand's eclectic style of London clothing is inspired by youth nostalgia, 90s fashion, rebellion and a sense of not conforming to the norm.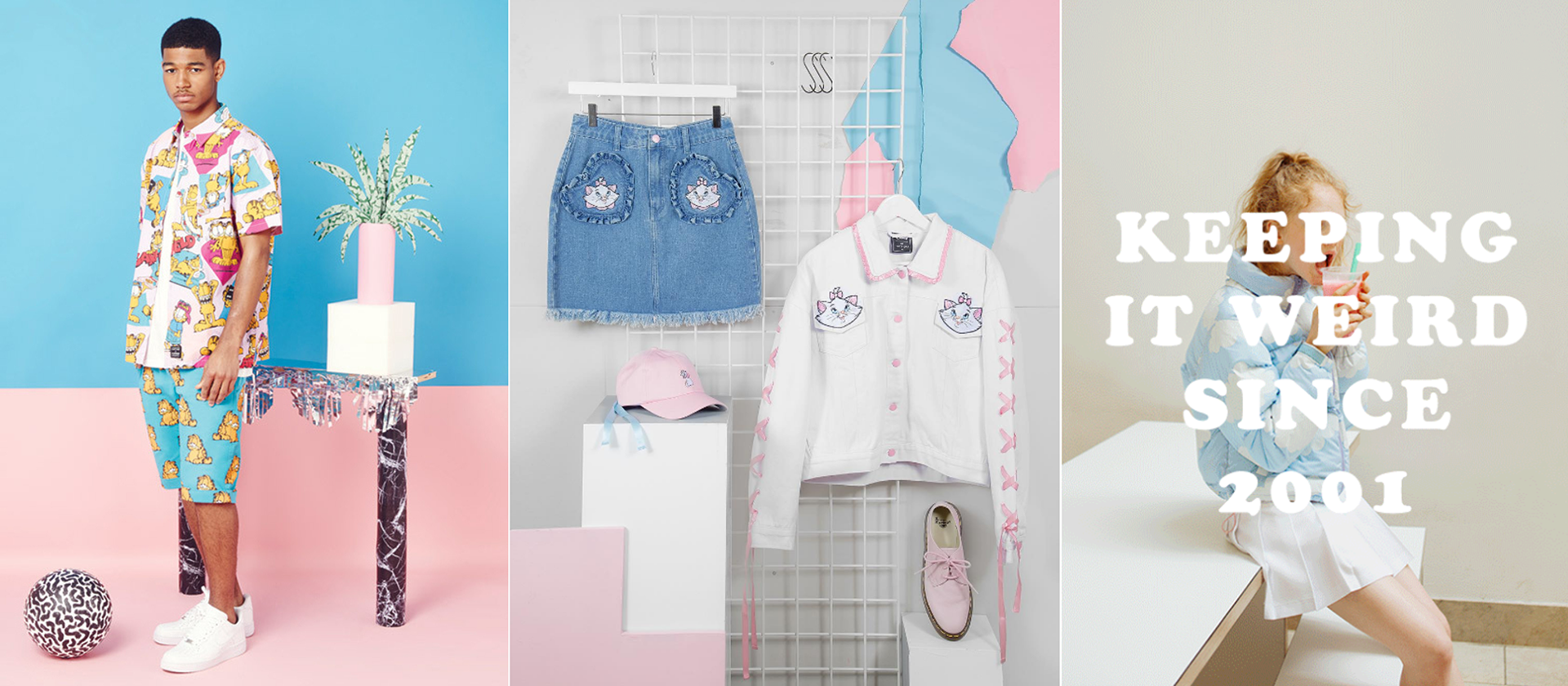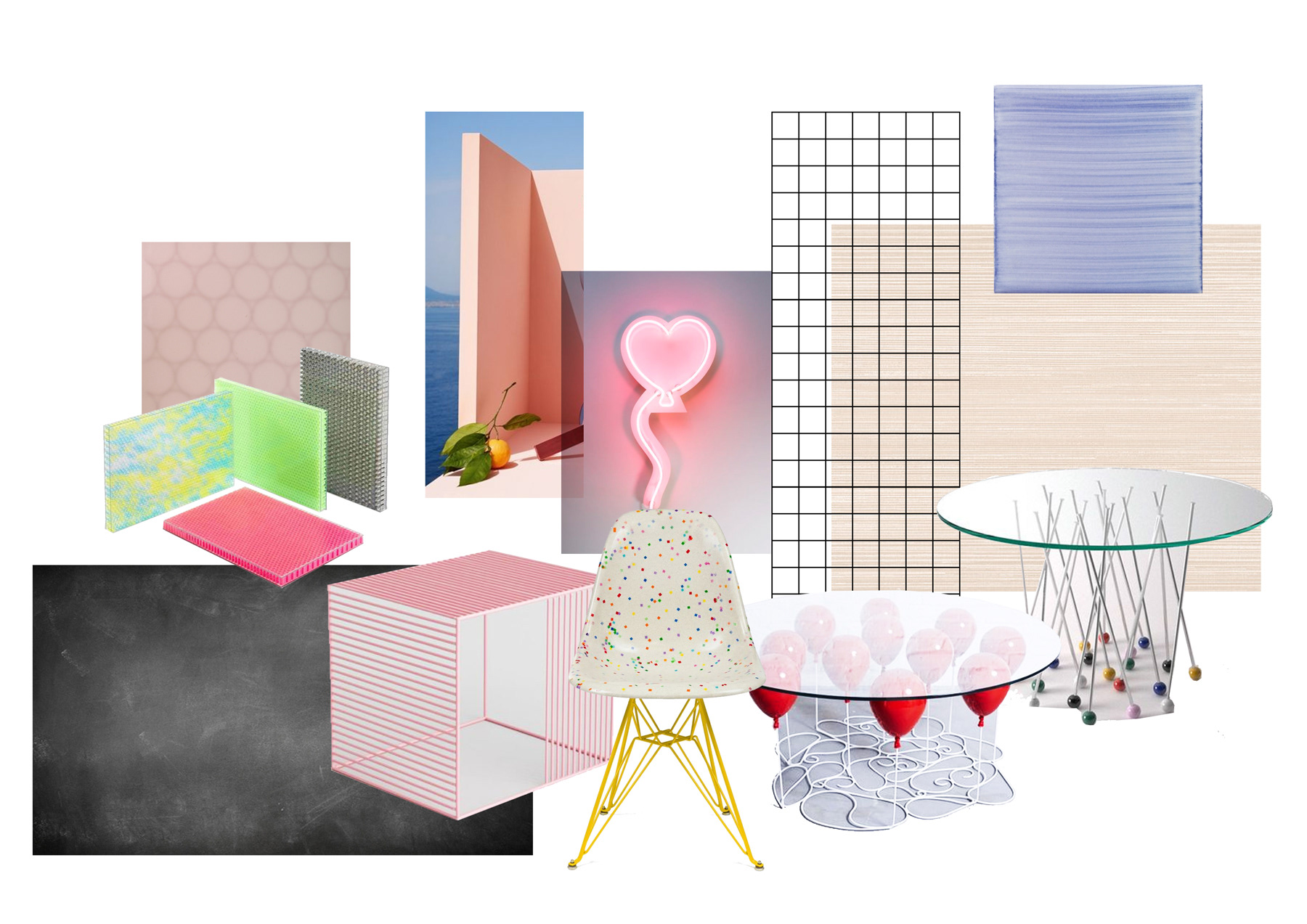 1. Frill hanger and table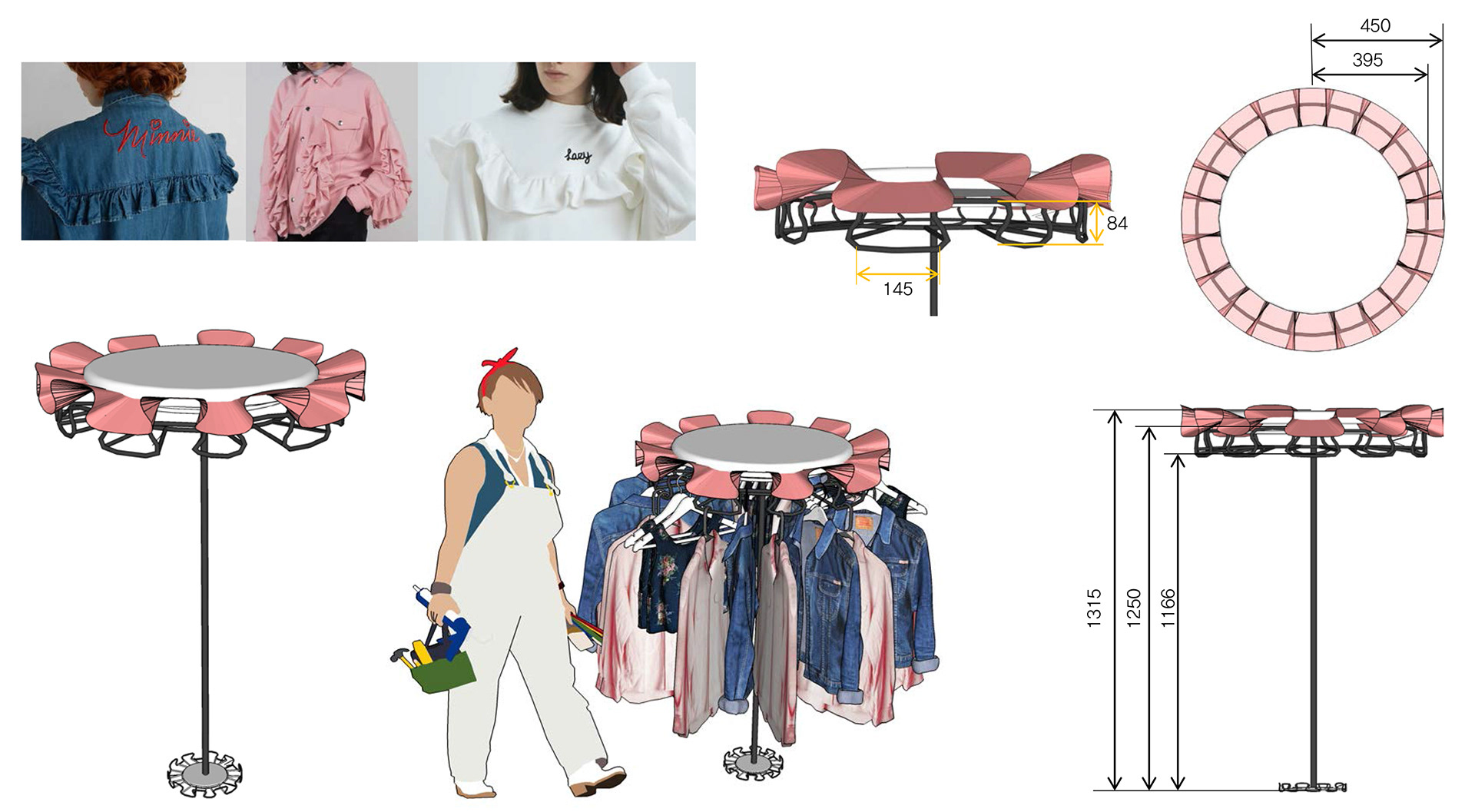 2. Standard ribbon hanger and Mini ribbon hanger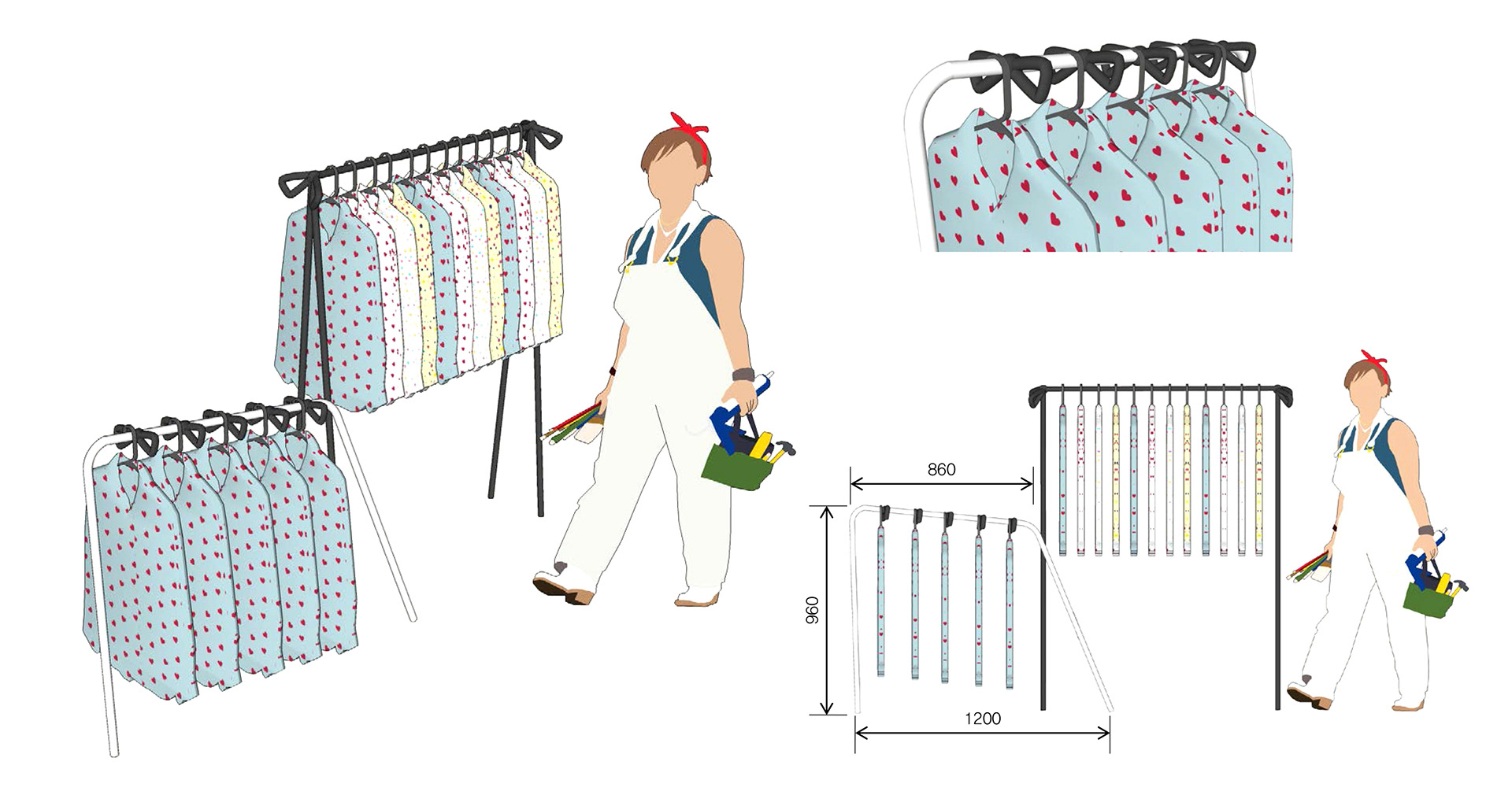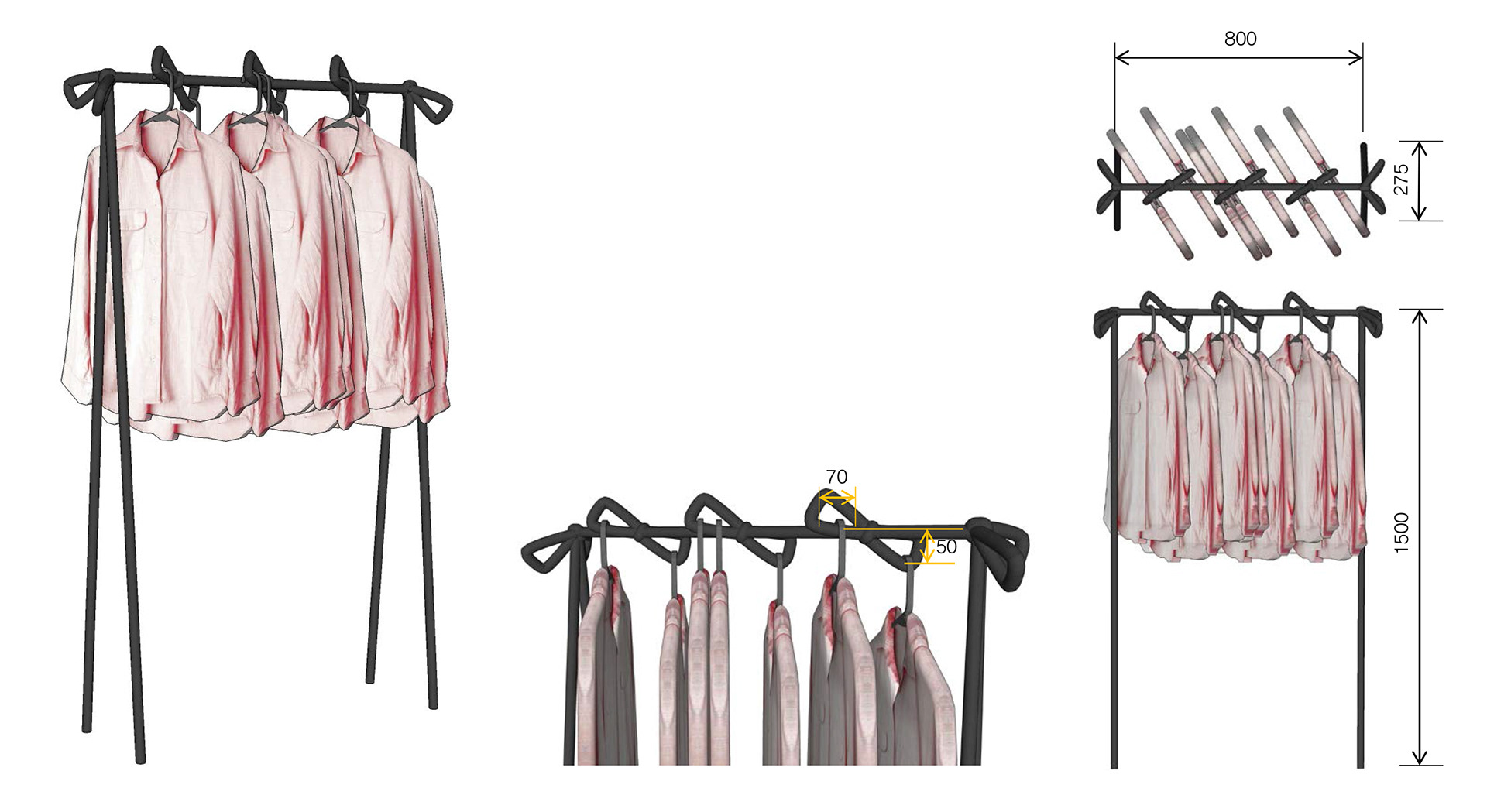 4. Wall-cover ribbon hanger