- 3d modeling of façade, window display, and lighting fixtures
- Material explorations 
- integration of 3d models, 3d rendering for internal reviews and presentations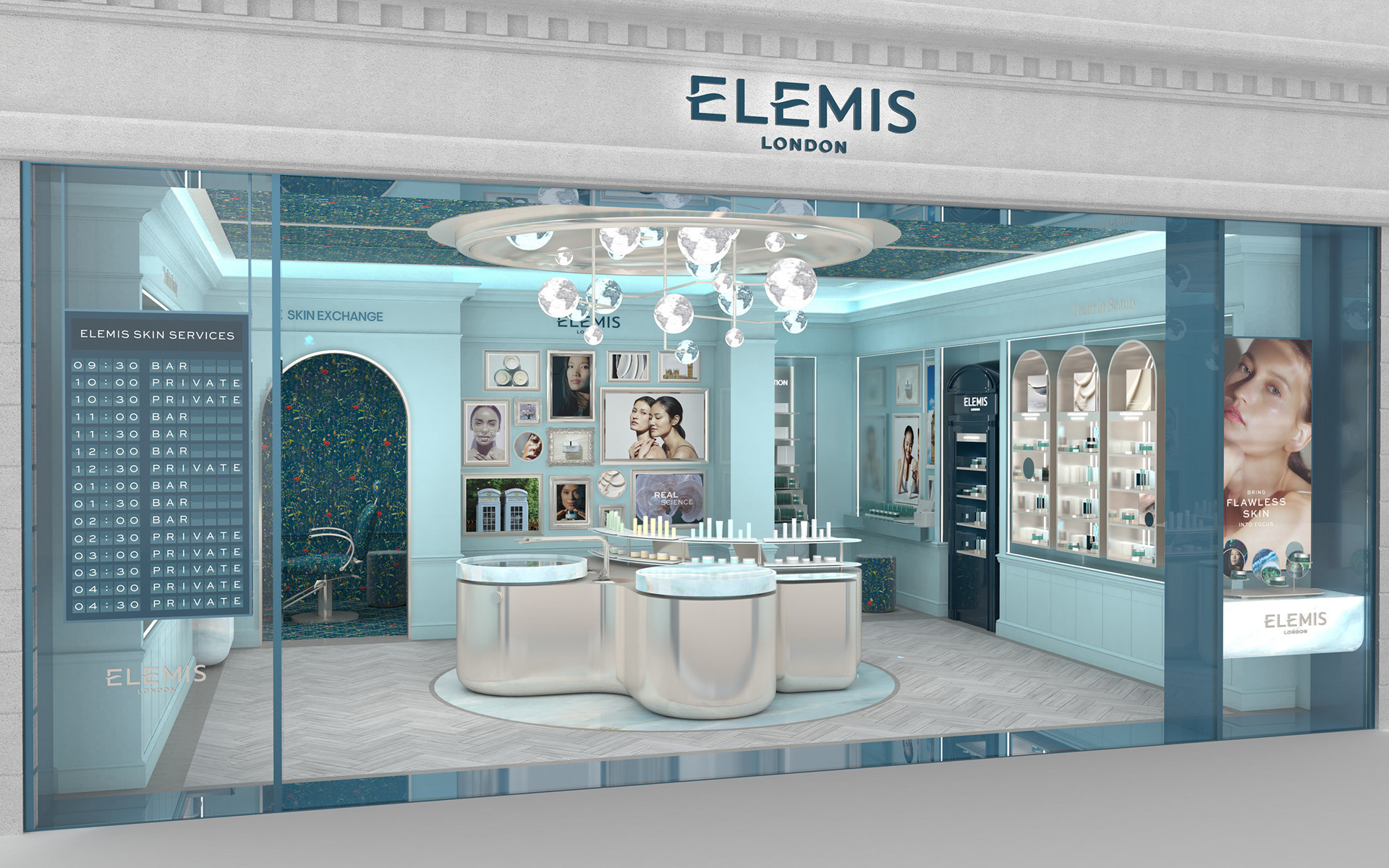 Inspired by the concept of "Augmented Time," the stores are a permeable conversation between British heritage, the present client, and future innovation. Within the newly envisioned physical spaces, Elemis clients are invited to engage with modern services, legacy design, and future-driven technology.  The design mirrors Elemis' brand ethos: elevated, fundamentally British, with striking modern elements and serene touches that recall our connection to nature. Each space invites visitors to uncover visual odes ranging from classic British heritage to modern architecture, to vibrant graphics and natural elements.