a boutique hotel design for SPC
This is the work that received the grand prize at the SPC international design competition. It was an industry-academia cooperation project with SPC Group in collaboration with Yonsei University and Ringling College of Art and Design. 

concept statement
 In the past, SPC started with a small bakery called Sangmidang. There, the founder of the company, Changju Lee had the happiest dream that he wants to make the world happy with the most delicious and healthy bread he made. He said, "If you share your bread it becomes a meal, but if you share your skill to bake it becomes a dream." Following his warm philosophy of harmony and happiness, SPC group have inherited strong identity of sharing and harmonizing. In order to emphasize this affectionate aspect of SPC, the concept of the new Hotel is the warm word, '

Embrace

'. As the Sangmidang Bakery had embraced the neighbors with its warmth, the giving philosophy will be carried on even in Sarasota, FL, US with SPC'c new hotel. Whether with your family or alone, whether if you are from other country or local, in Hotel Embrace, we want you to be able to leave your worries at the door and fully be embraced in Hotel Embrace's arm.
 To deliver the warmth of the embracement, we are incorporating

the style and philosophy of Zen into our design, which creates the warm and comfortable environment

. However, in order

to include SPC's new vision for globalization and innovation

, we will use not merely Zen style but we will pursue 

'Innovative' Zen 

style that is customized for "Global SPC". Sarasota is a city with young travelers seeking new inspiration. SPC's hotel with the innovative Zen style can 'embrace' the people because while staying at our hotel people will feel like they are all together in harmony regardless of where you are from and who you are. We will use balance, harmony, emphasis, and pattern in our design as well as texture, color, and shape to help visualize innovative Zen style. By using these principles and elements of design, we will help to make our guests feel embraced and rested with nature and others. We will incorporate happiness harmony into our guests stay, emphasizing SPC's mission.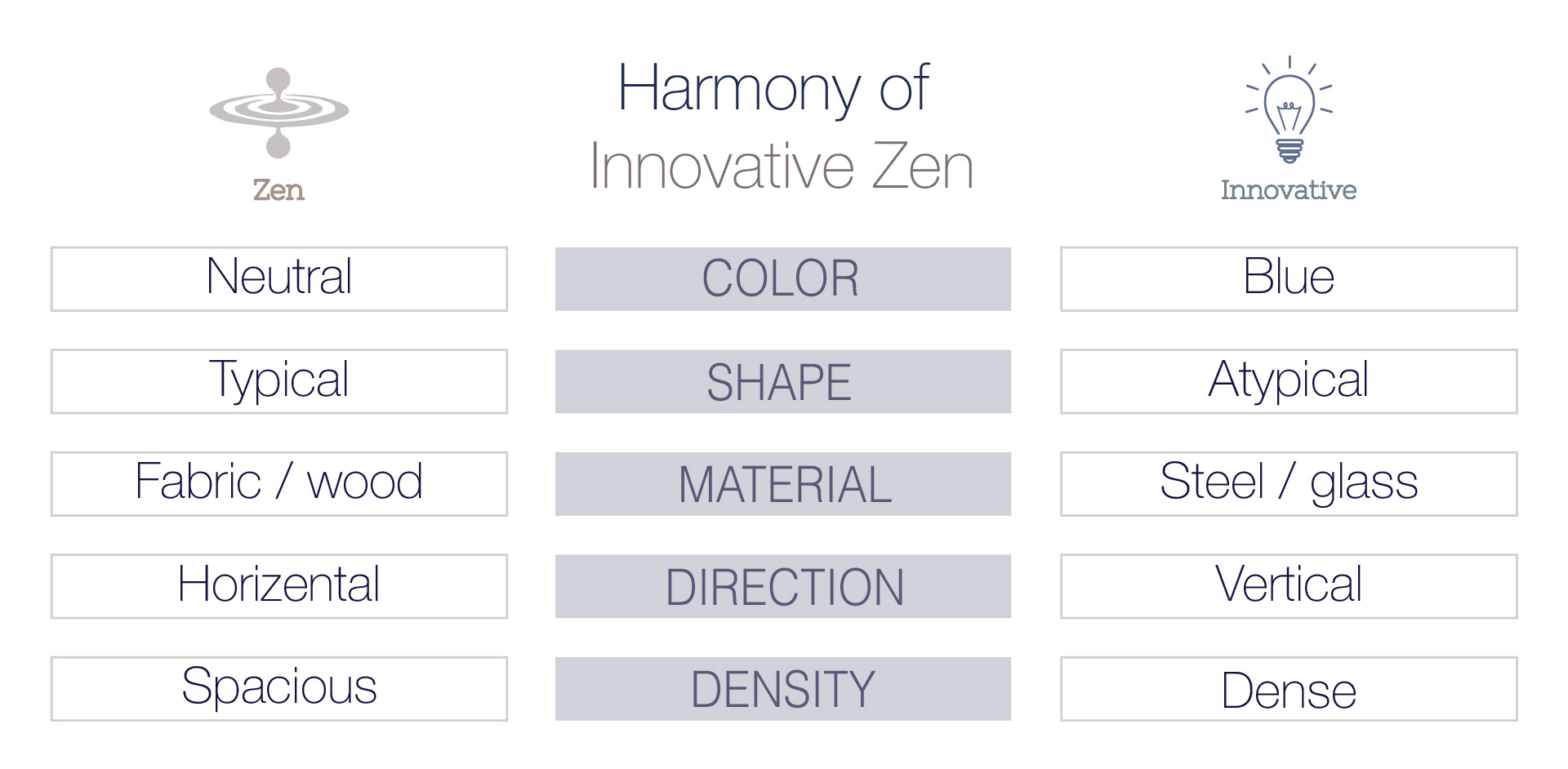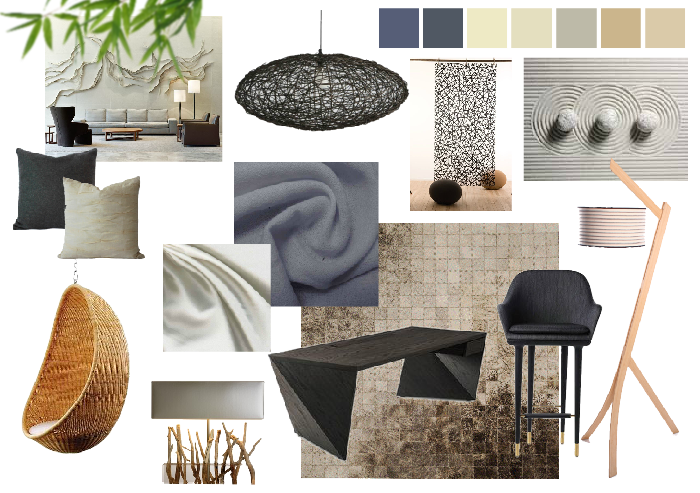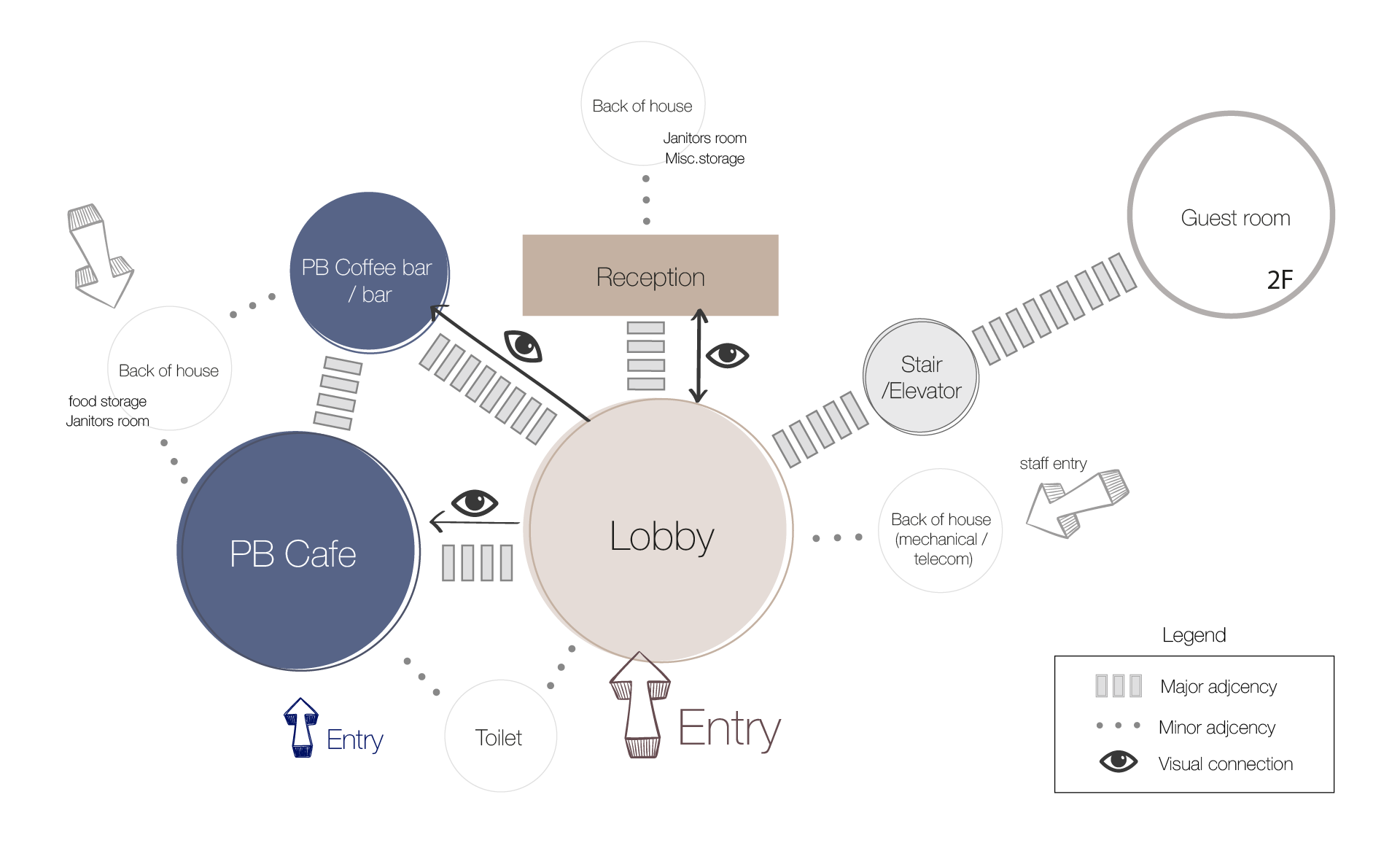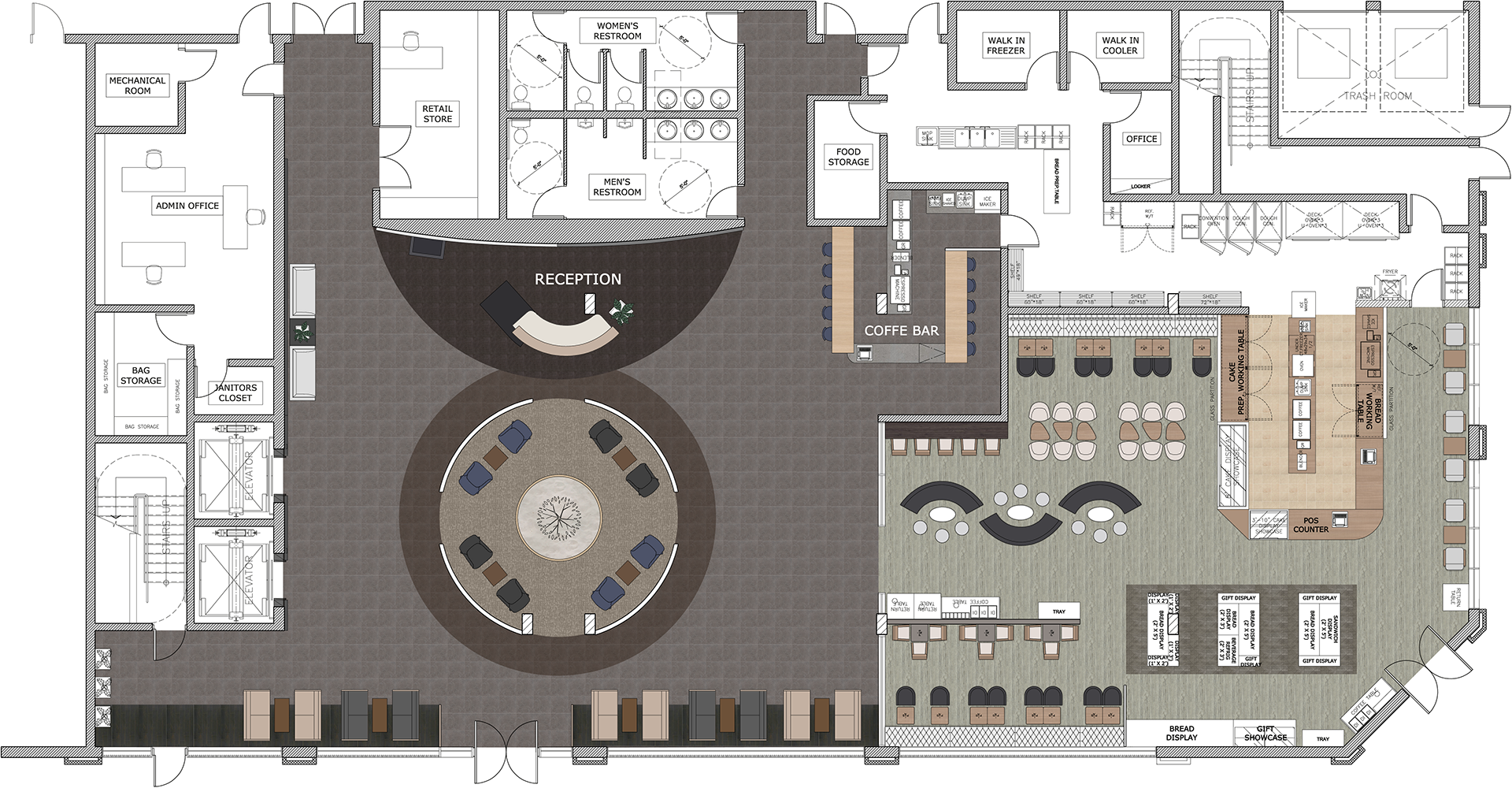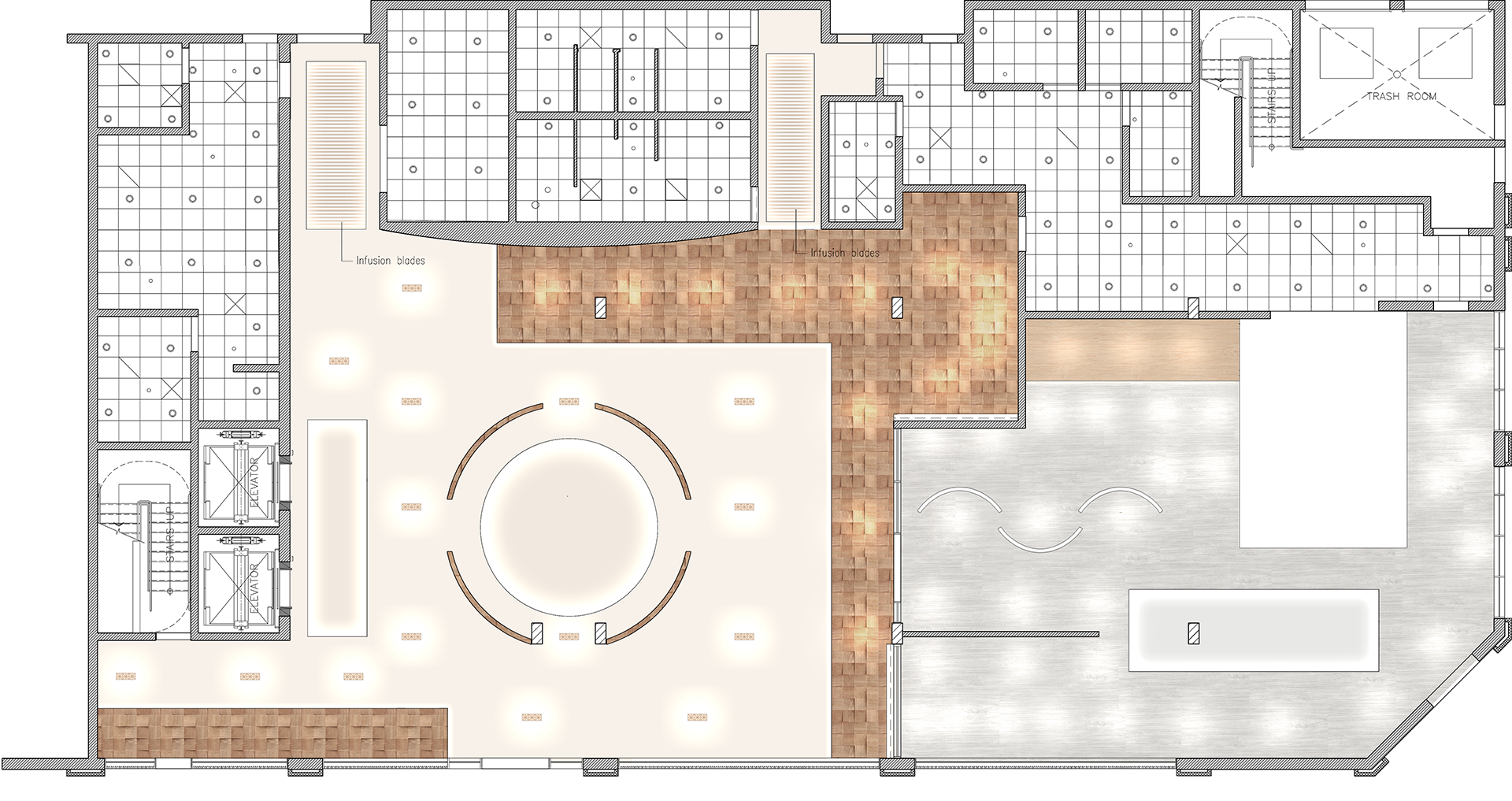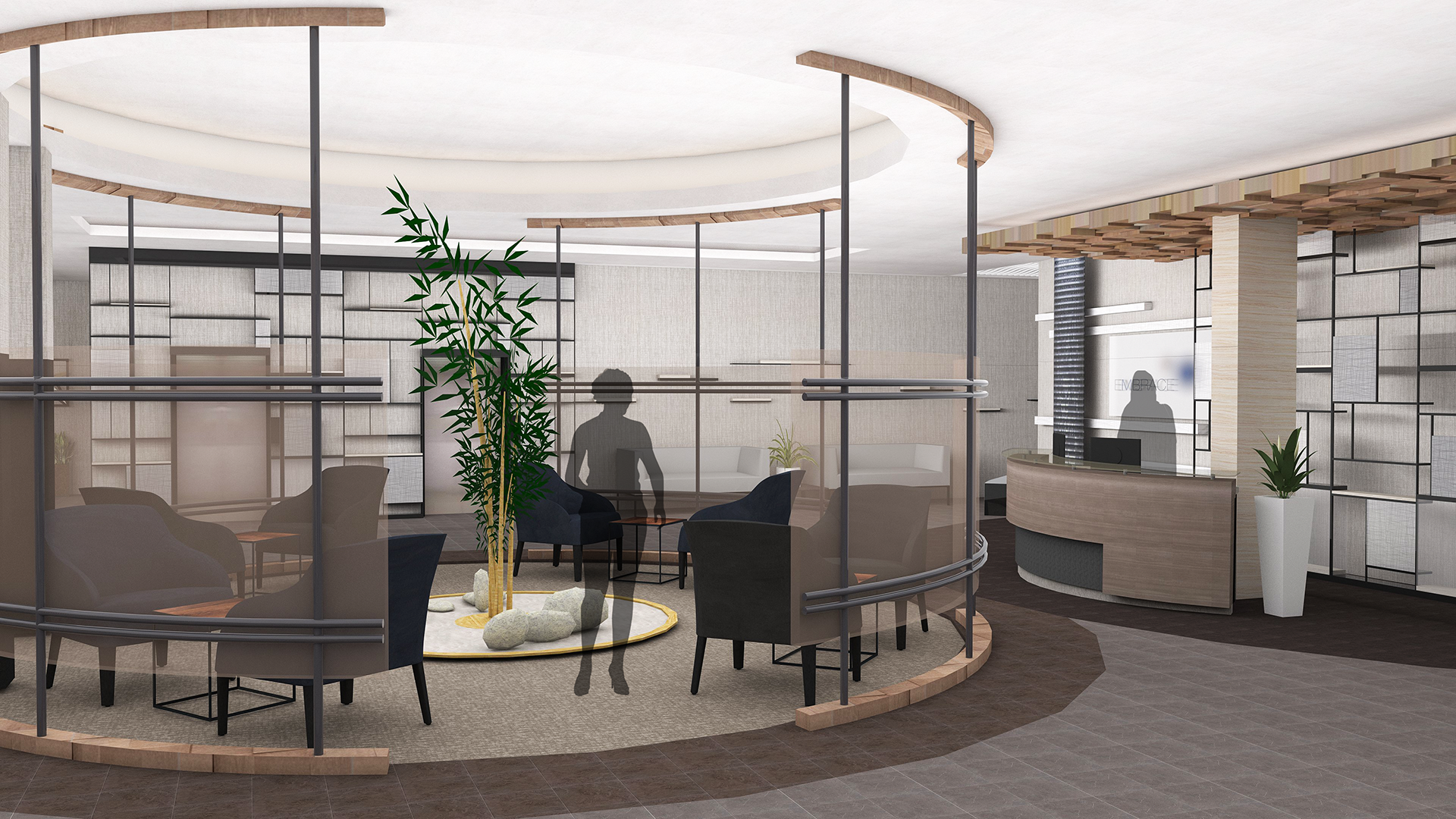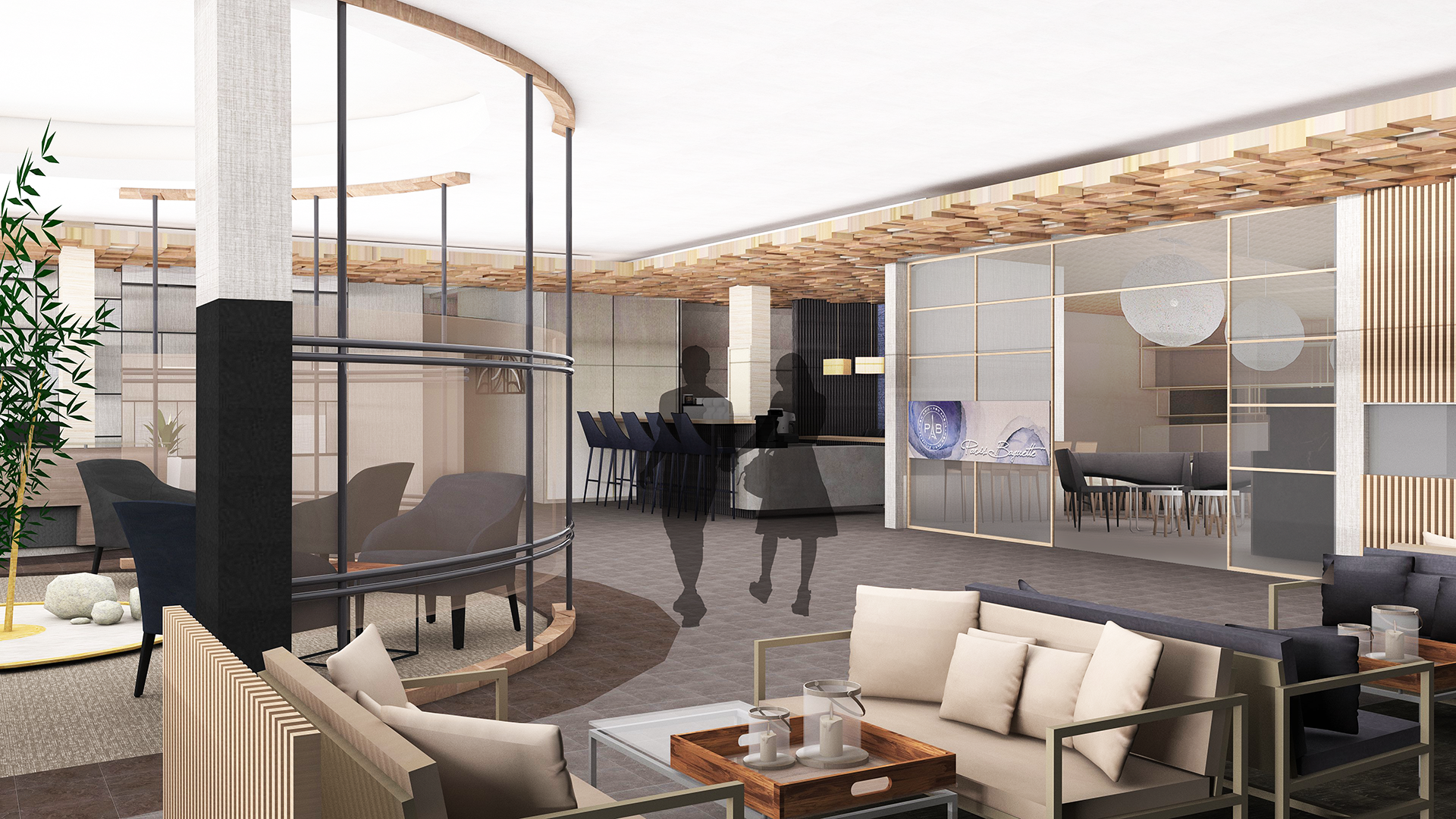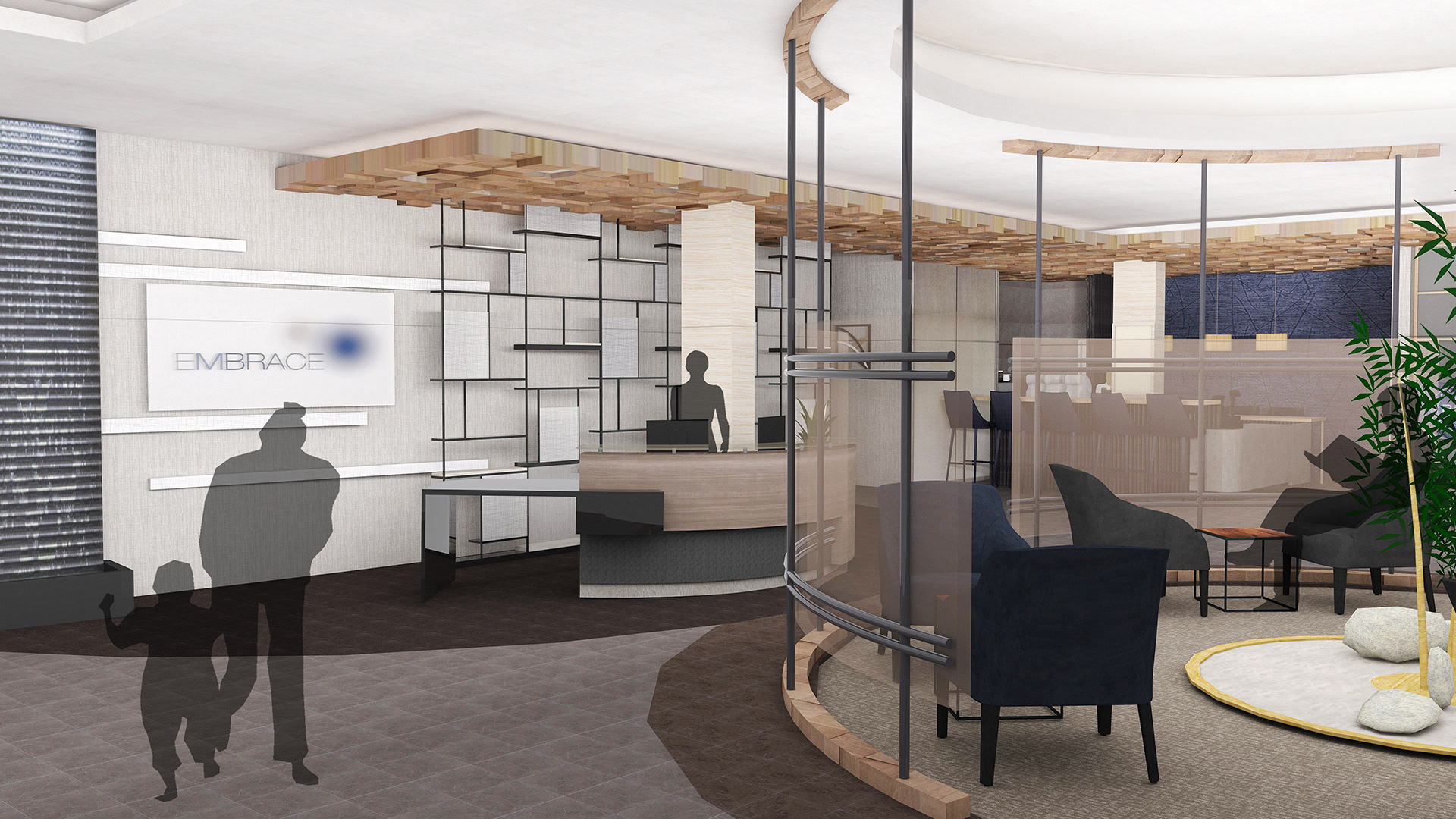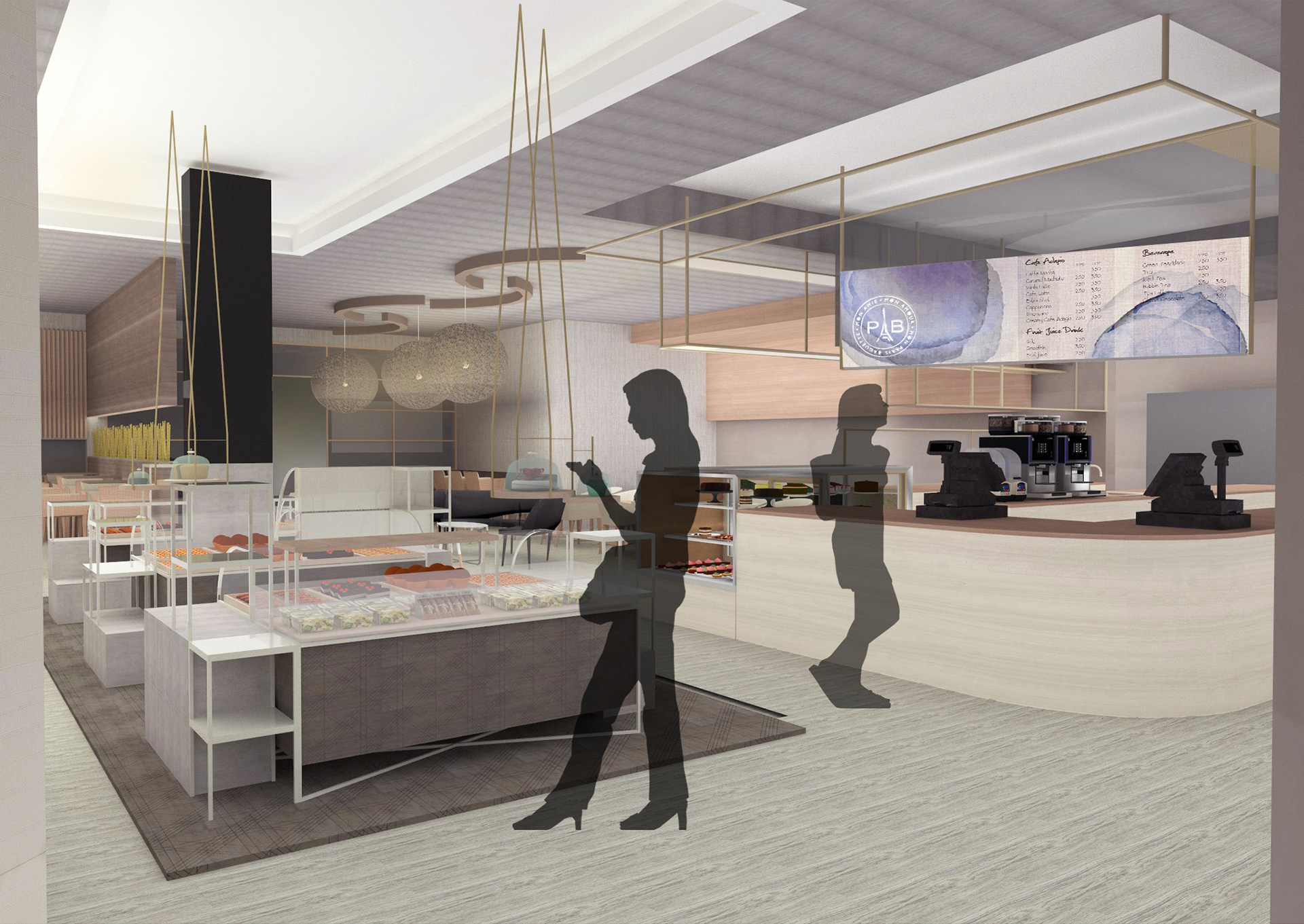 Paris Baguette is an international bakery-café specializing in French-inspired goods. We designed display furniture with a modular system. 
Shelves, tables, a sandwich refrigerator, bread cases, a beverage refrigerator, and a special hanging display were developed. The special hanging display is for an exclusive product such as bakeries for valentine and Christmas.

 The visual feature of furniture represents the 'innovative zen' theme with balanced curves and straight lines. Any combination will look harmonious because of the constant use of straight-lines and curved-lines.