Melvita, a pioneering organic beauty brand born in the Ardèche, in the south of France, is constantly innovating and creating captivating, high-performance formulas to meet all your needs.  Just like bees, Melvita selects pure, natural ingredients and blends them to create true nectars of beauty. 
Melvita: offering the purest of nature for over 30 years.​​​​​​​
Graphic design elements: Curvey typo, soft colors, watercolor illustrations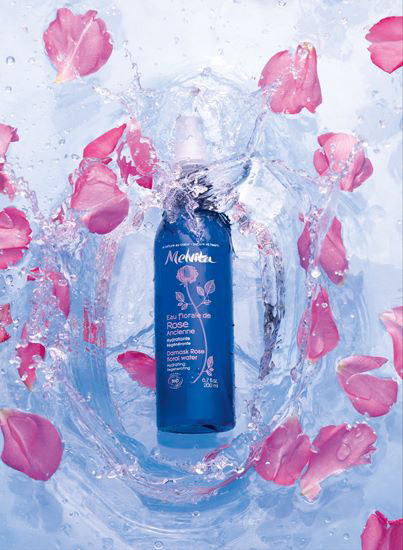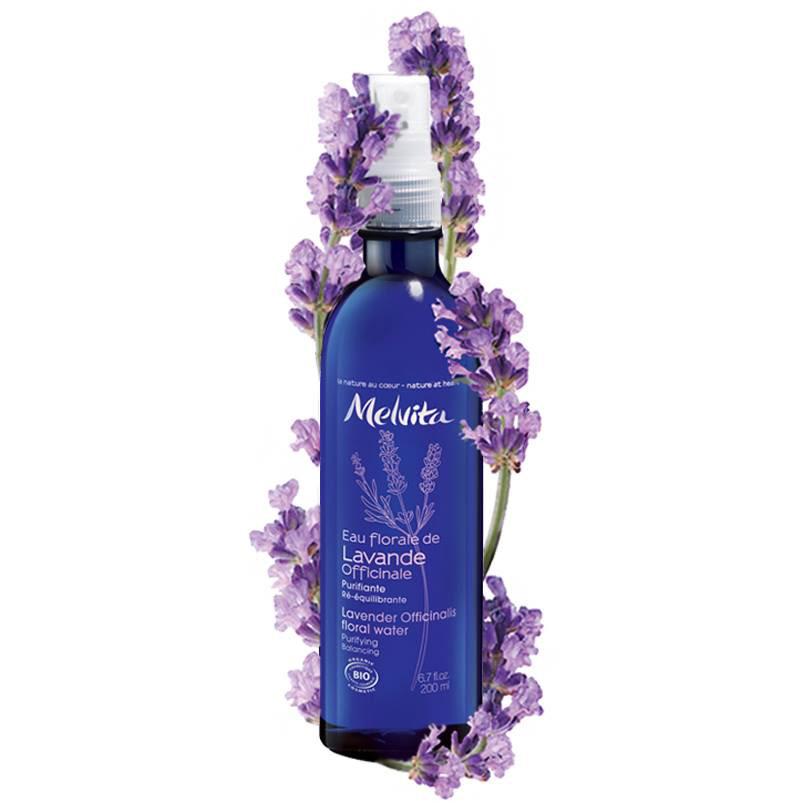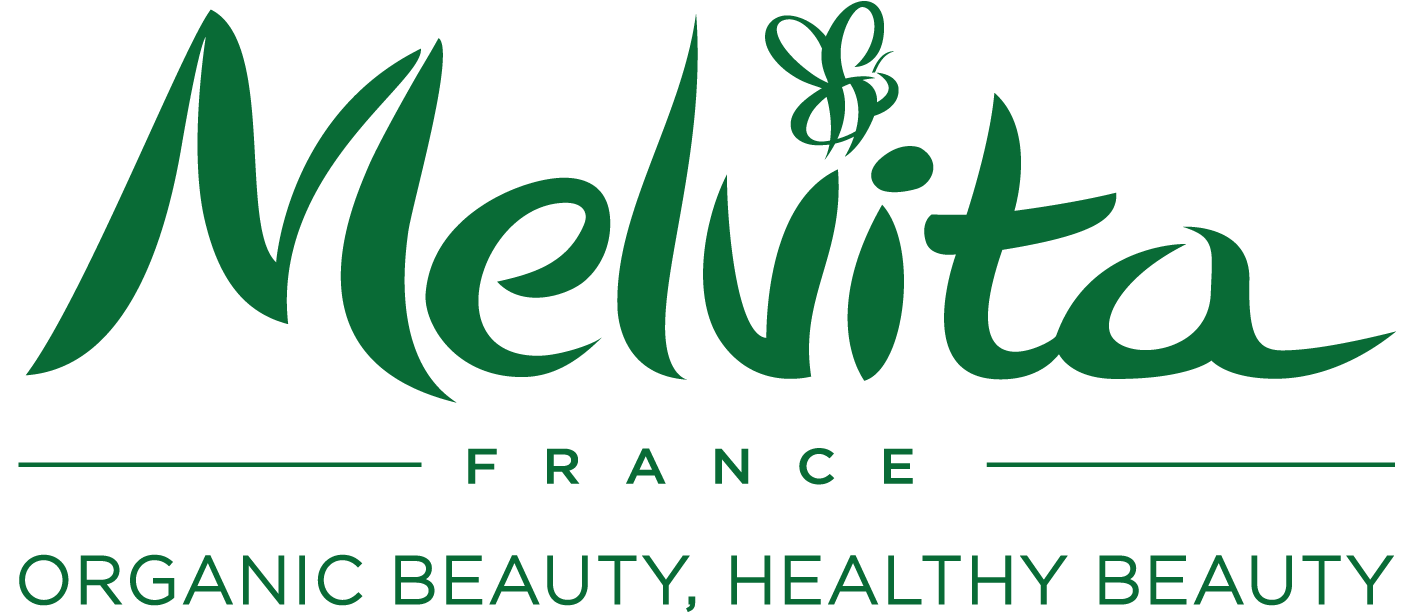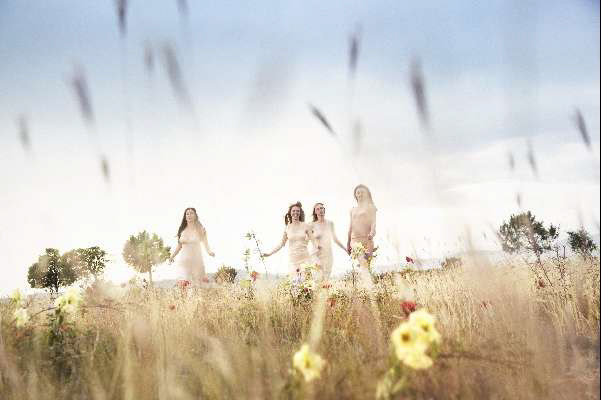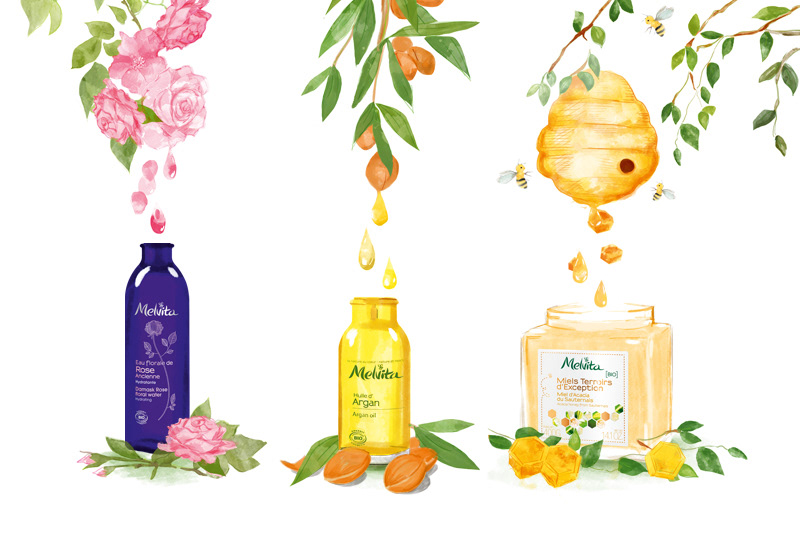 Melvita products are characterized by a simple product type focusing on skincare, haircare, and body care, but there are a lot of product lines based on ingredients. So the package design of Melvita is not unified, as the color and image of original ingredients are all different (i.e., an image of roses versus an image of argan oil). 
Product line: Skin cares, body cares, hair cares, organic foods.
Package design: Information-focused design.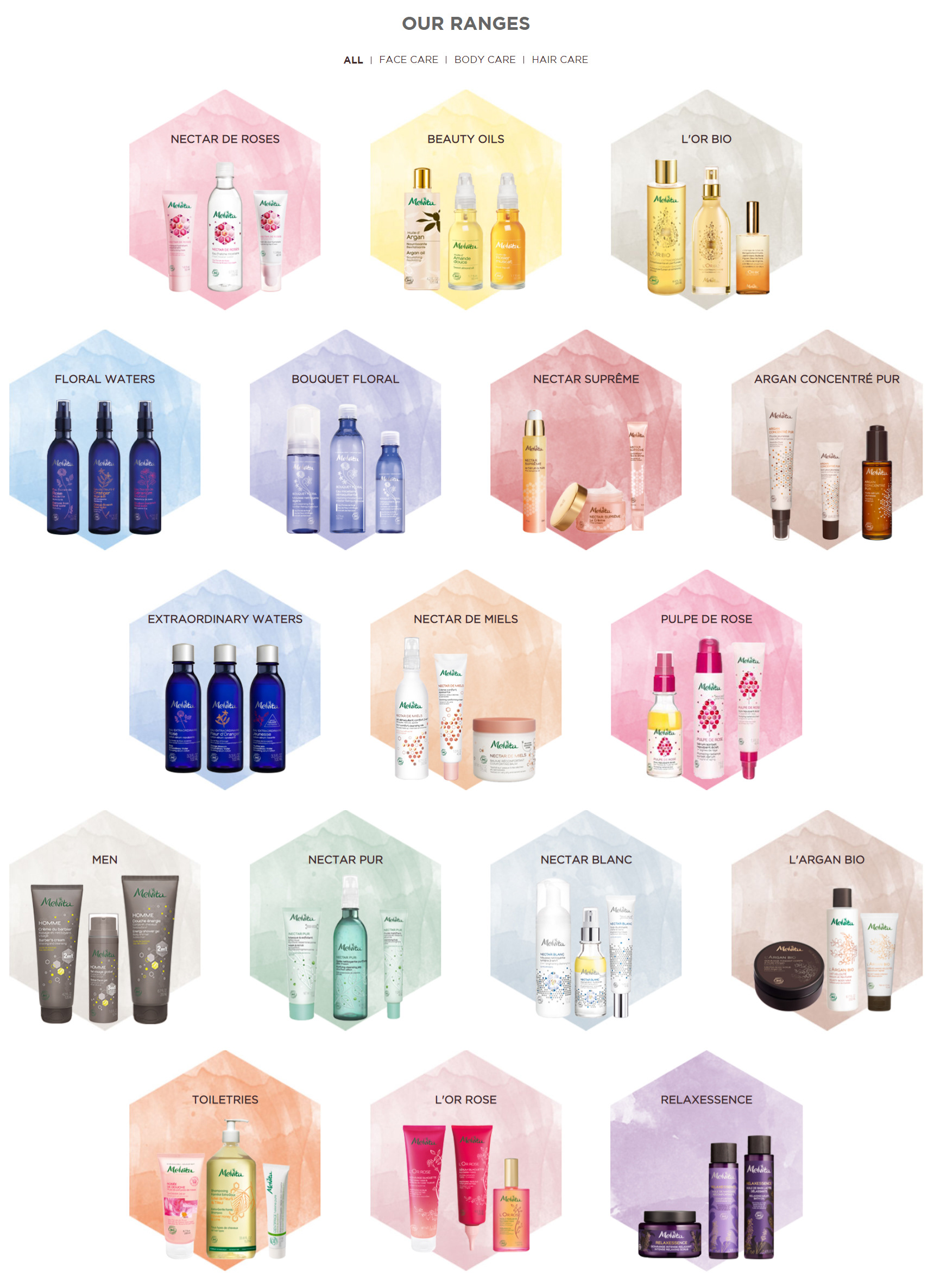 2. Visual Merchandising Analysis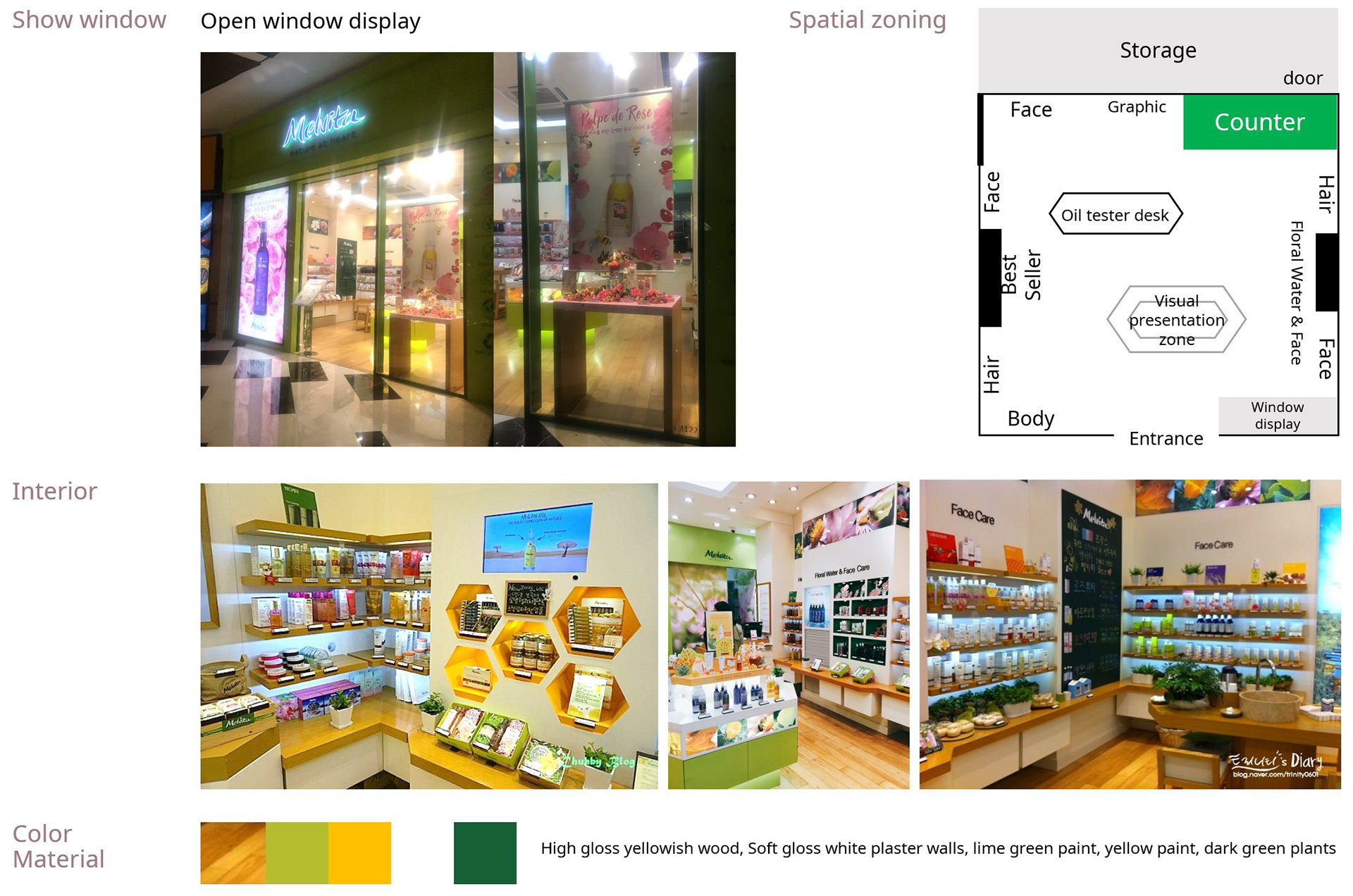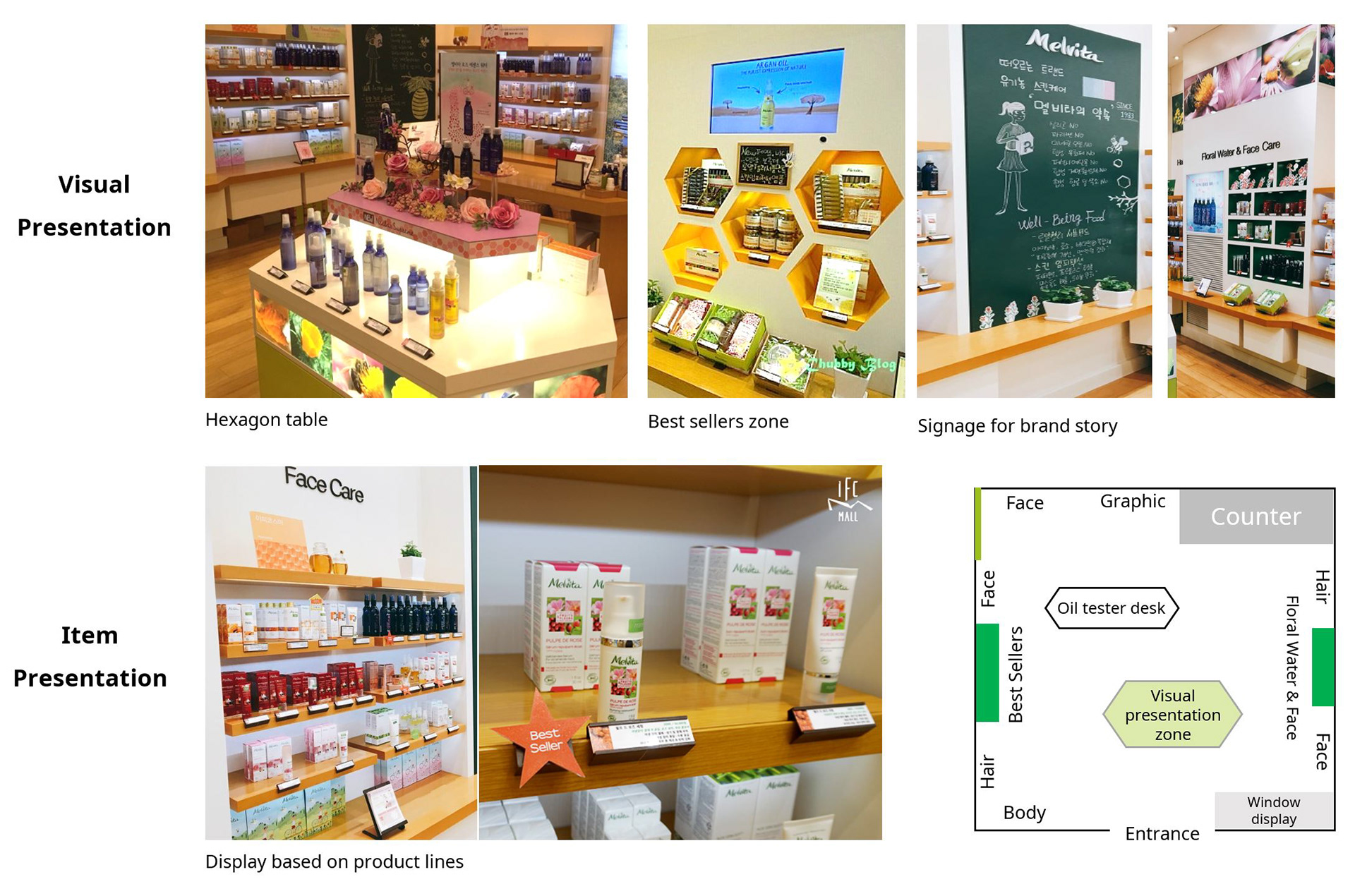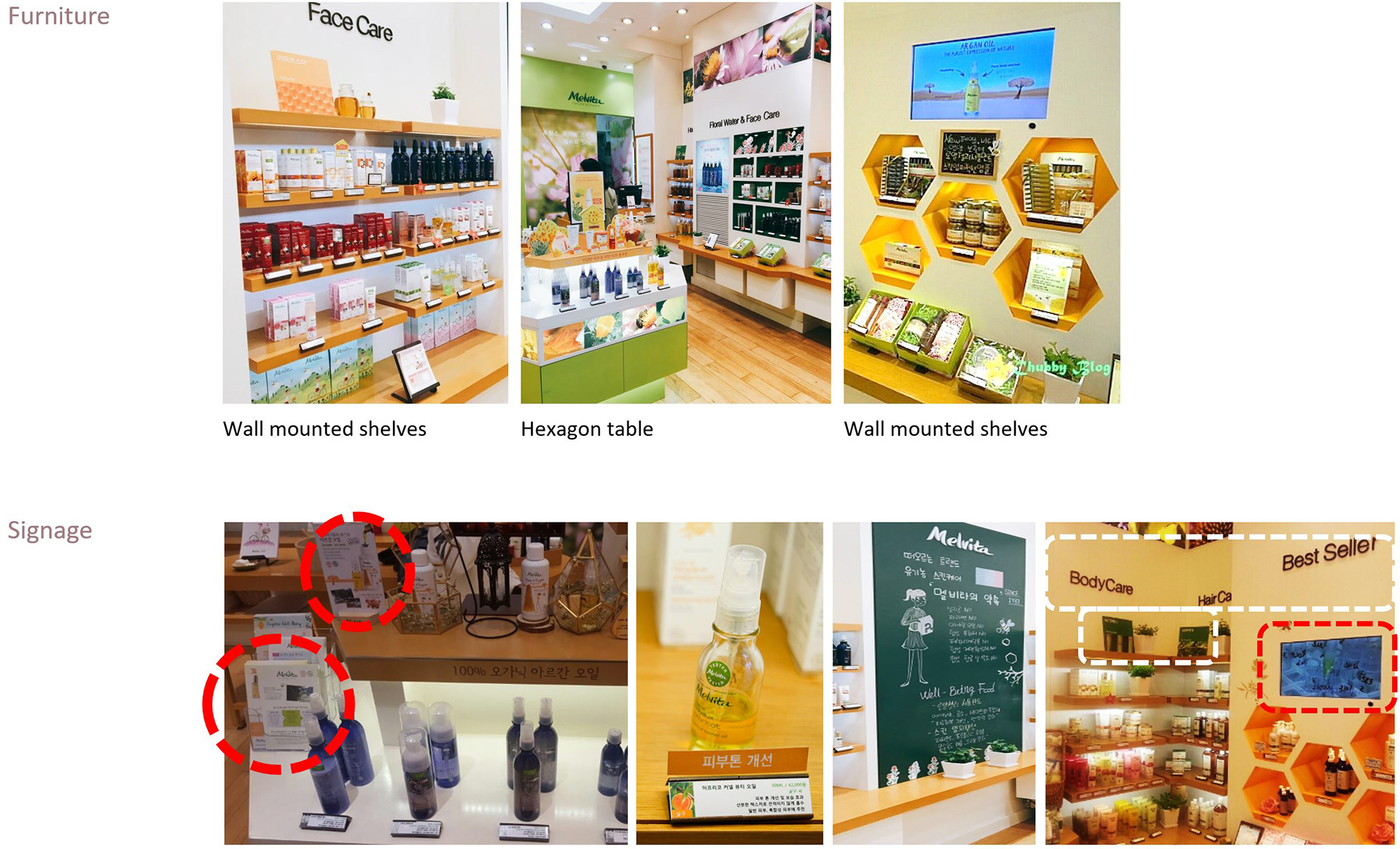 Problems of current visual merchandising
Customers cannot feel products intuitively. 


- Signage for product information was too small and too many wordy descriptions rather than visual presentation. 



Simple visual interpretation of nature


There are parts that are expressed as the theme of flowers and bees, but their expressions were very simple and direct (putting pictures of flowers).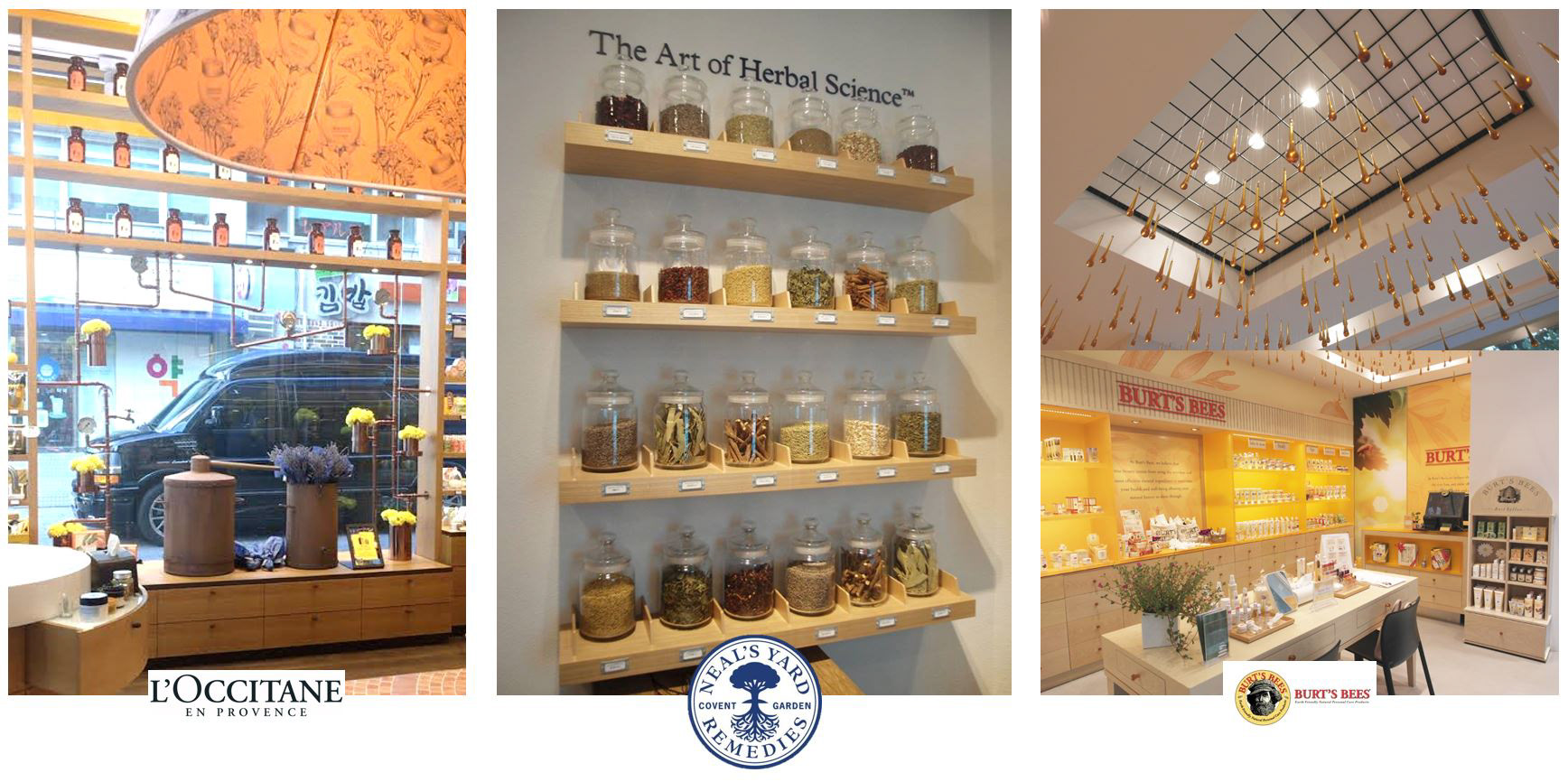 To benchmark, I analyzed three different organic cosmetic brands' visual merchandising: L'OCCITANCE, Neals Yard Remedies, and Burt's Bees. As a result of the analysis, it was found that Melvita needs iconic visual installation that represents their brand identity in their store, like lavenders of L'OCCITANCE, herbal pot selves of Neals Yard Remedies, and honey dripping ceiling of Burt's Bees.
3. Suggestion of new store design & visual merchandising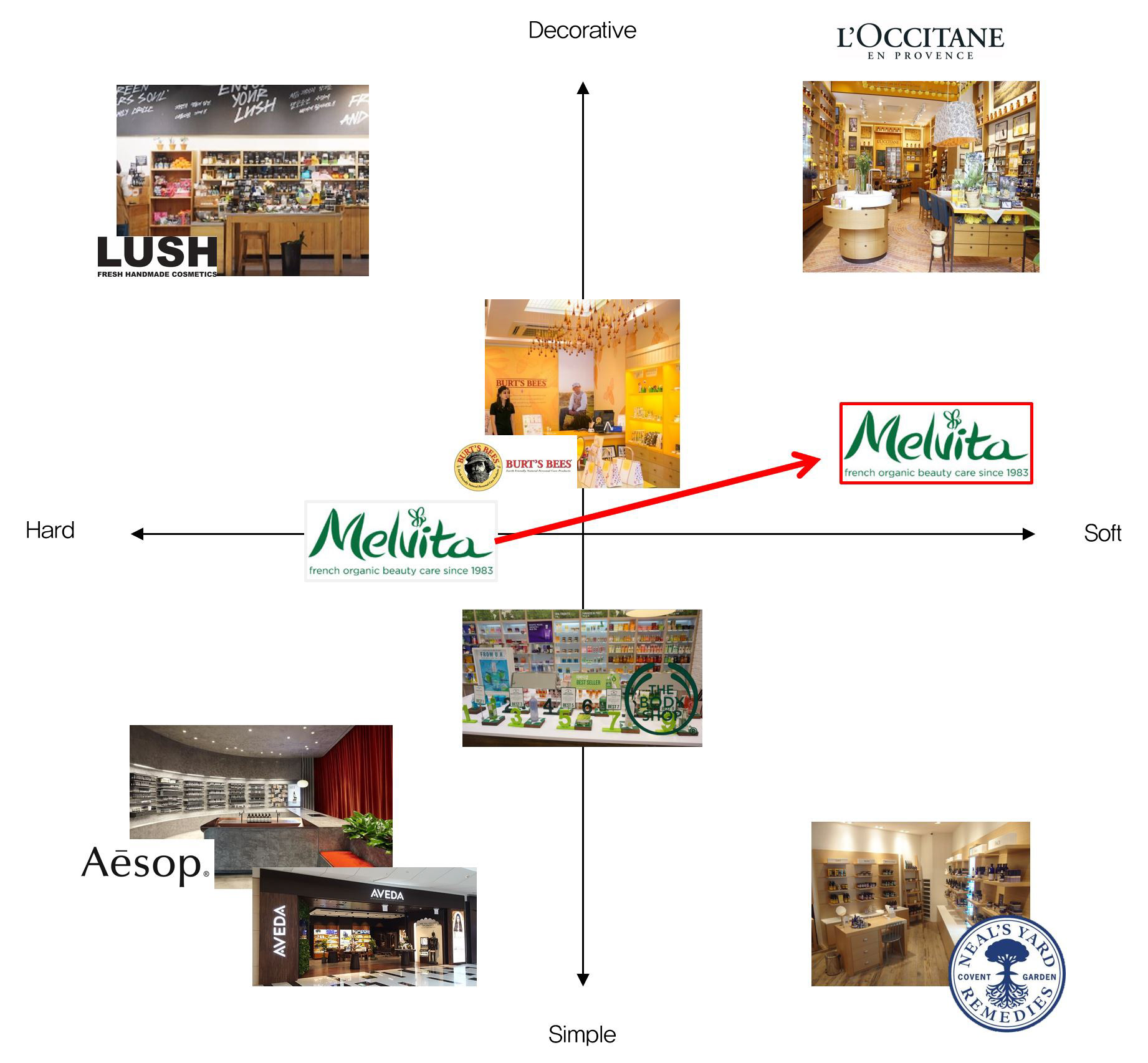 Inspired by the quiet and lively nature of Melvita, we want to deliver a soft and energetic image. Bright, soft colors, rounded shapes, and contrasting regular and irregular elements create a quiet but vibrant nature.