The Moonlight Pavilion began with a personal question about whether digital design techniques, such as NURBS, parametric, and digital fabrication, can arouse emotion beyond mere artificial beauty. Most of the buildings created by digital design techniques have organic form and cold materials, reminding a scene from SF movie. When digital design can arouse emotions more than just organic forms, they will truly be used as a design method which provides the freedom to visualize anything. 
Created using Rhino paneling tools and V-ray​​​​​​​
The place where we can feel moonlight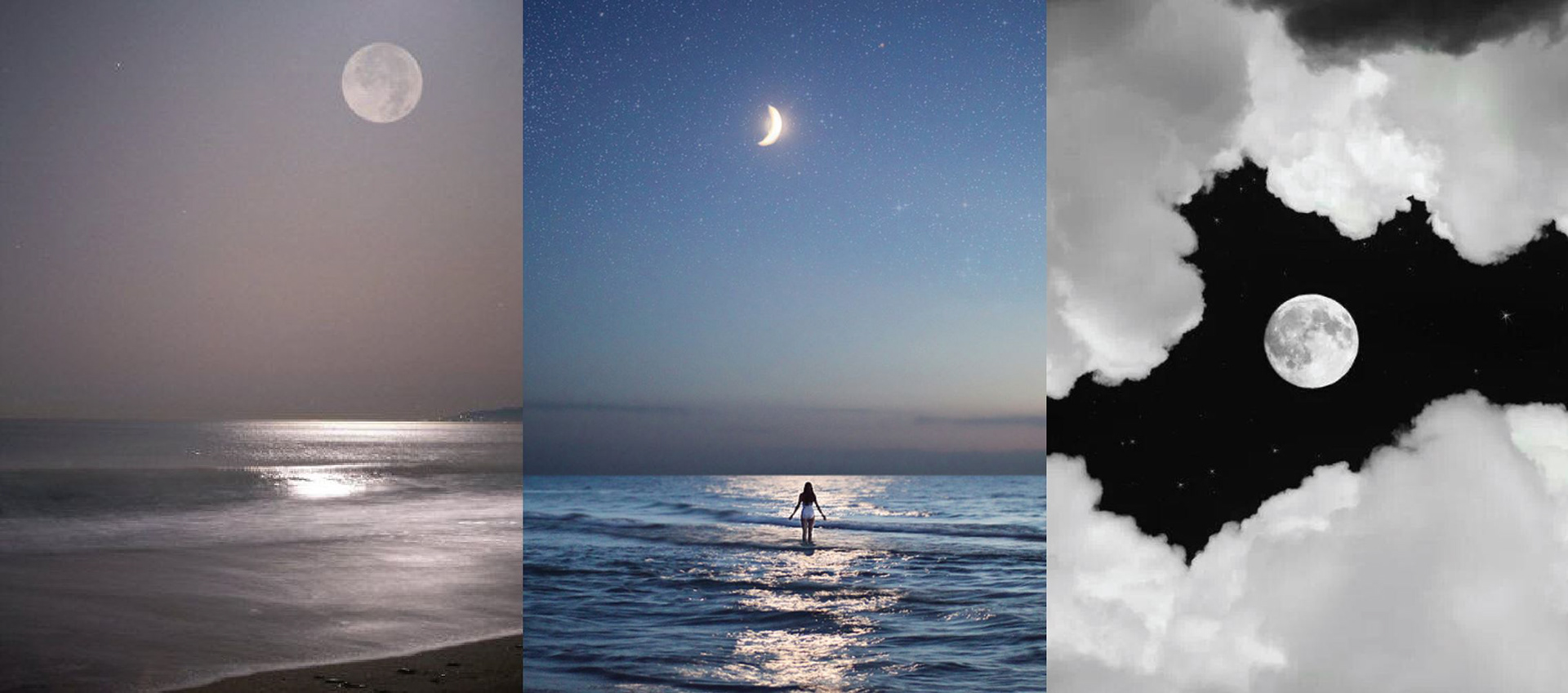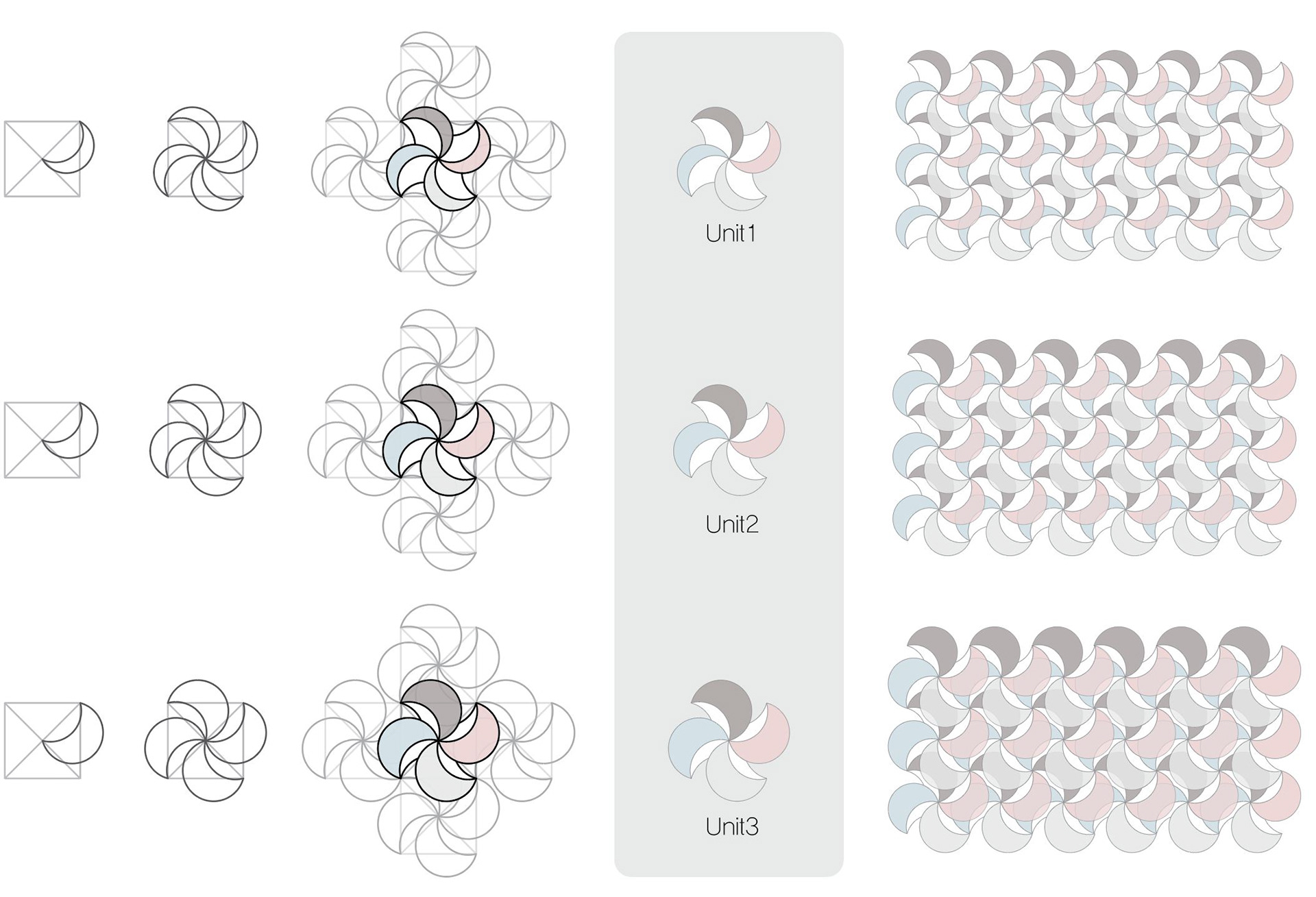 To create a pattern with irregularities, I created three basic units. The three basic units, designed with the theme of the moon phase, are all different, but can be connected when arranged.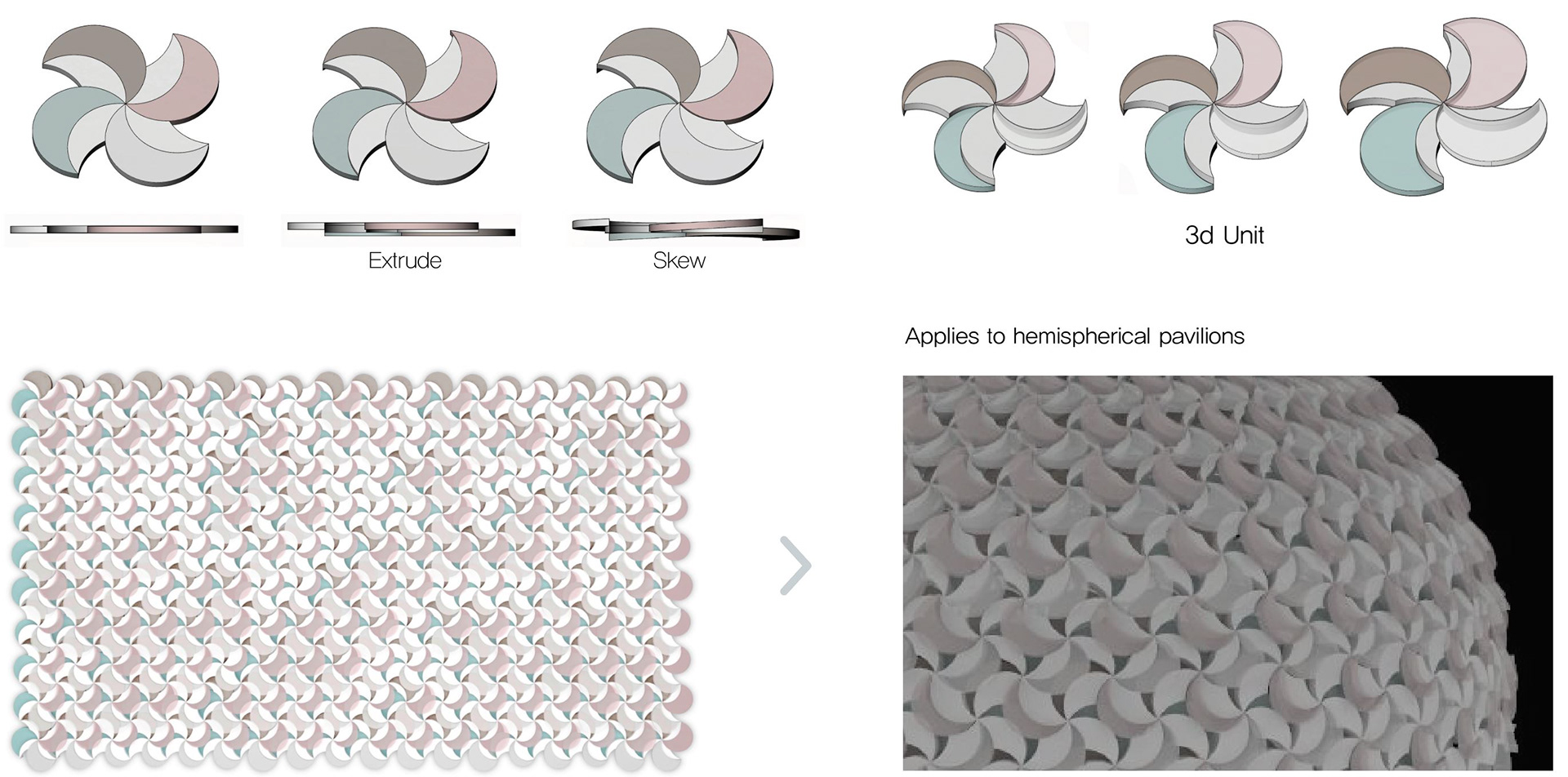 After transforming into 3D pattern by making depth and skew 2D pattern, basic three units have randomly arranged.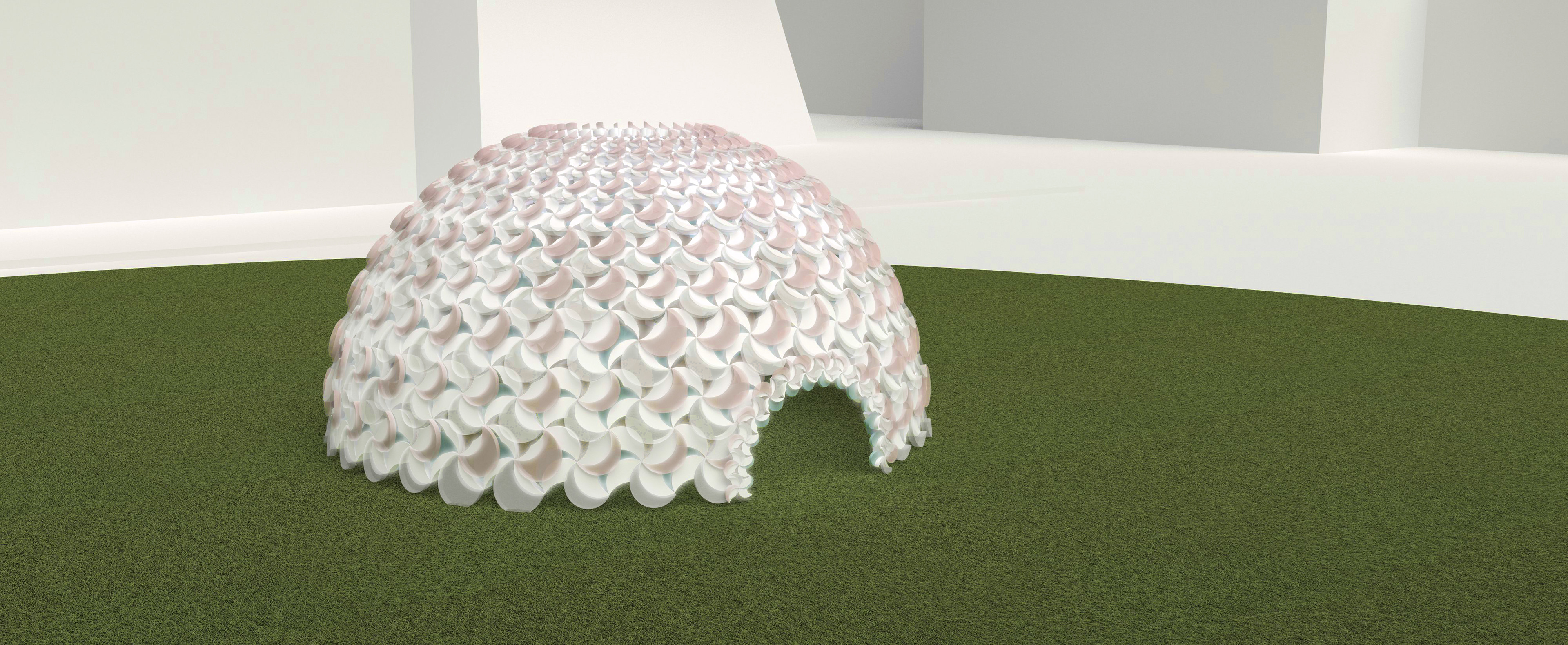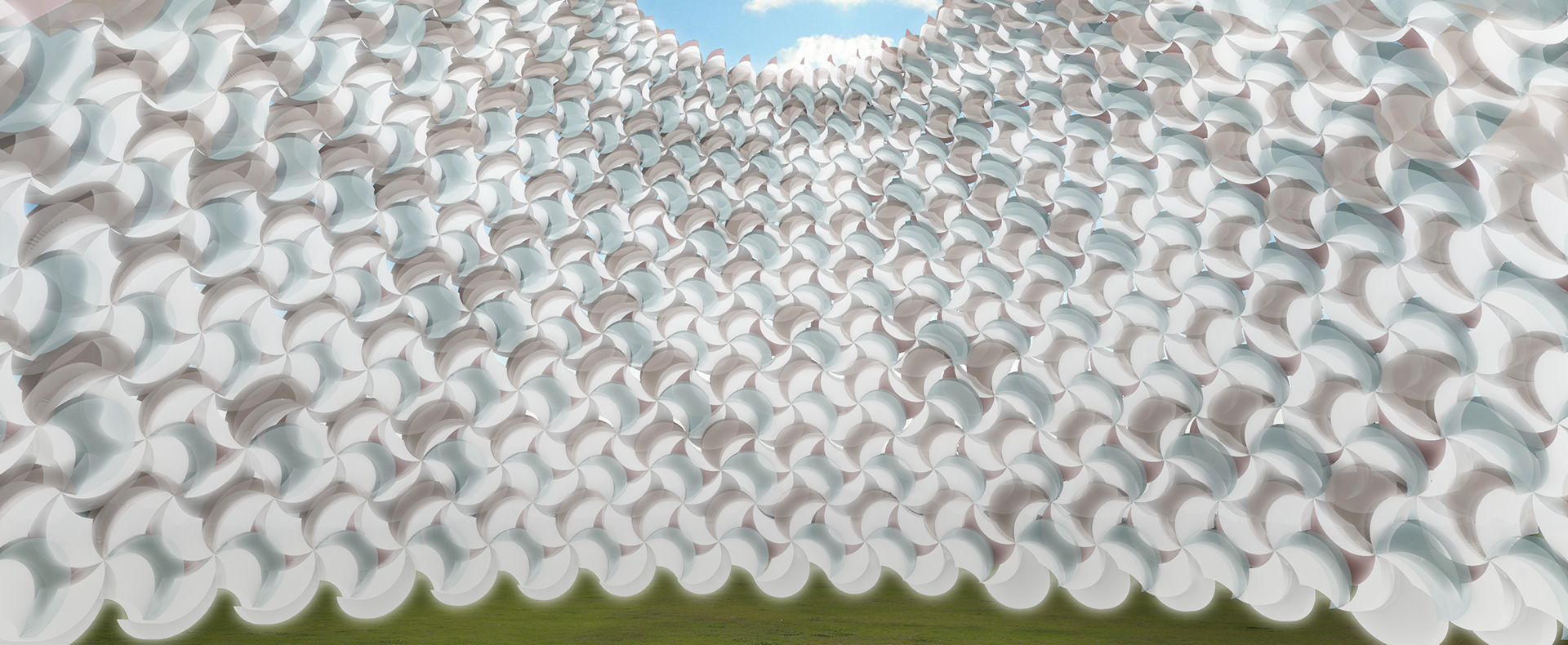 Acrylic dyeing and laser cutting