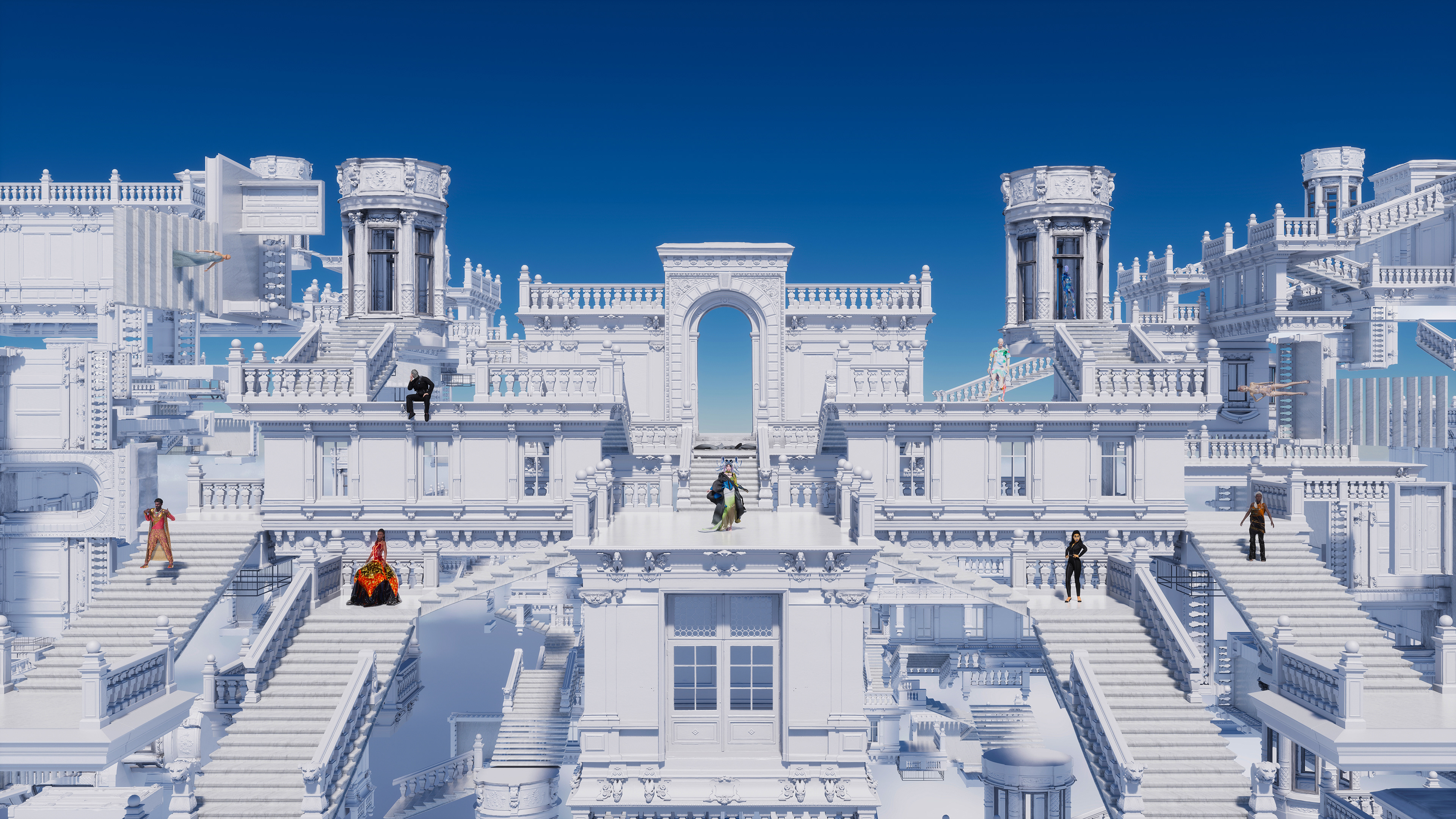 Crypto Fashion Week reached out with the compelling opportunity to operate an entire 3D-related workflow for their upcoming event, Meta Gala. Meta Gala is a virtual fashion show event in crypto space, a celebration of digital fashion on the steps of the metaverse, featuring an A-list ensemble of designers, artists, avatars, and more. Meta Gala includes a digital fashion show, NFT auction, speaker sessions, and workshops. As Creative Technical Director, I was responsible for leading a team of artists and digital fashion designers to Create a high-quality avant-garde fashion film using Unreal Engine, which features a number of extremely rare 1 of 1 digital fashion NFTs. 


My role: Creative Techincal Director
-  Develop a digital fashion show production pipeline in Unreal Engine
-  Environment design, Oversee the whole composition and placement of assets in the scene
-  Write guidelines for submission of the avatars and garments for collaborators
-  Communication with collaborators
-  Integration of the avatars and garments, shader building, and look development
-  Camera & sequence setting and rendering footage and visuals
Challenge   
 Prove digital fashion show production workflow that uses Unreal Engine with multiple collaborators
Production timeline
    5 weeks
CREDITS
Directed By Dylan Tull 
Creative Technical Director Hyoyon Paik
Animation Support Vinzent Britz
Avatar Support James Orlando
Producer Lady Phe0nix
Producer Greg De Cuir Jr.
Brought to you in partnership with NYX Profesional Makeup
Additional Partners
Lukso + Monegraph + Universe Contemporary